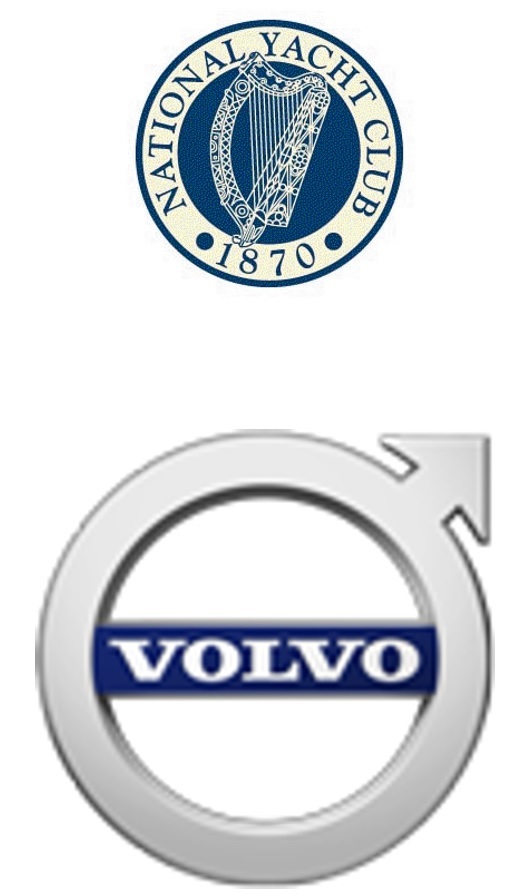 The D2D – Dun Laoghaire to Destruction?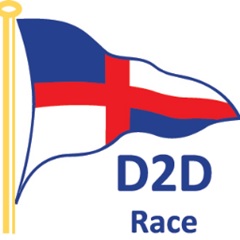 by Simon Byrne
The Calm:
Like all sporting contests, the "before" is sometimes the best part. Nothing has actually happened yet. Nobody has lost so therefore everyone is still a winner, or at least harbors genuine thoughts of winning. Excitement is high. People are giddy with probable unrealistic dreams of how they see their chances of winning panning out. Adrenaline kicks in to add an extra frisson to proceedings. So, it's all good. The calm before the storm, no doubt.
"Lula Belle's" WhatsApp crew group is buzzing. Confirmation of who's aboard. Shore crew divvy ups. Logistics. Weather forecasts and grib files. Catering. Last minute lift out and scrub timings. Paperwork. Ah yes, the paperwork. Big race now the D2D so no messing around. RORC accreditation in the pipeline. Lots of paperwork. Crew members details. Next of kin details (a forewarning of what was to come perhaps?). Medical histories of all crew. Medical histories? Tah Dah! Let the fun and games commence.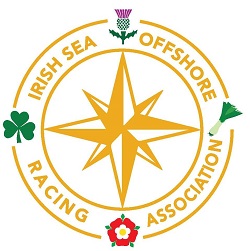 He assumes all of the crew get his whacky sense of humour. Or at least he hopes so. Late Tuesday evening he can't help himself. Skipper asks through WhattsApp for any medical history. He switches onto smart arse autopilot. He unleashes a tome. Taking the Michael but he thinks it's expected of him. His medical history? Fair enough so. Brace yourself Skipper. Here's what he penned in reply (and all true):
Medical conditions Skipper? Ok so – in chronological order:
Scarlet Fever in '78 – fortnight in quarantine in Cherry Orchard Hospital, then bedridden at home for three months – nearly died, just sayin'.
Broken patella '79.

Severe head contusions requiring multiple stitches in Baggot St. Hospital from marking a future Irish & Lions Blackrock College No.12 who ran straight over my head in Williamstown, Clongowes SCT '82, final match before the cup campaign started – we won and he didn't score all match though, the ginger Rock fairy – always said he was overrated.
Repeated concussions requiring a weeks sojourn in the Richmond Hospital '83.
Four broken toes, accompanying one broken ankle and not forgetting the auld ruptured ankle ligaments (all in the one waterskiing accident) in the glorious summer of '85. If you're gonna do it, do it right, as George Michael sang.
Six missing teeth – always wear your gumshield when playing rugby, kids.Just the two shoulder reconstructions in the Meath Hospital in '88. Liked the morphine so much the first time around, I went back in a second time. Horrific pain but outstanding meds.
L3 and L4 spinal fusion cancelled at literally thelastminute.com (went for a final pre-op smoke outside the Adelaide Hospital in '89 and came back to my ward to find a randomer tucked up in my bed – doctor chickened out of a risky procedure – true story folks.)
Three cracked ribs in '91. Two broken metatarsals also in '91 – it was a very unlucky year. This last seemingly trivial injury, compared to the previous comprehensive menu, ultimately caused my retirement from rugby – always good at reading the signs, me.
Diagnosed with Ankylosing Spondylitis in '92 – google it, as it would take too long
Gelded after birth of third and final daughter in '02.
Torn calf muscle skiiing in Manchester Indoor Arena in '05.
Two broken ribs and a ripped pectoral muscle crashing my Honda XRV 750 Africa Twin up in Laragh in '08.
Two shredded through to the bone fingers, an hour over the start line, on Adelie's five day Round Ireland Race in '12. Some nameless gobshite opened a clutch too early on an upcoming kite drop off Wicklow Head and another gobshite (me) naively holding the kite halyard with no wrap on the winch – the smell of burning flesh and indeed the smell of my rotting fingers from day three onwards still haunts me to this day.)
Diagnosed with Obstructive Sleep Apnoea in '11.
What the Minister refers to as my "fake heart attack" in '13. A nice weeks rest up in the Beacon Private Clinic – to be highly recommended. She was gutted it turned out to be nothing too serious as she maintained I'm worth more to her dead than alive (harsh but true.) Turned out I was merely diagnosed with LWFWS (living with five women syndrome.)
Nothing over the last four years – I must be getting better, no?
Jaysus Skipper, I'd say that's enough for the race office to be going on with, wha?
Silence. Nothing in reply. From anyone. It's a big group. Maybe his wifi is down? He sincerely hopes he hasn't talked himself off the boat. Looking back he realises that (a) he is very, very old, (b) his medical history is like a tour of now defunct Dublin Hospitals of yesteryear which confirms point (a) above and (c) he's not actually in great nick now that he looks back. The mind is definitely willing but the old body ain't in great shape. No matter – he jogs on down to the marina on race day and nobody bats an eyelid. He hasn't been cut. Game on, so.
The Storm:
Lulabelle, 8 up, exits the gusty inner harbour. Good strong wind, 20 knots as forecast and to hold for the next 36 hours, will make the start line interesting. But the wind is forecast as southerly, on the nose and then due to veer sou' westerly as they round Tuskar. On the nose again so. Beating all the way to Dingle? 270 miles? Never, they couldn't be that unlucky? Could they? Hah!
Head to wind and sails go up. First signal of intent to the other 42 competitors – Lula Belle has new sails. Big, bold, jet black North Sails. Oh yes siree, do they mean business. First outing in anger and they make Lulabelle look a knot faster already – could be the difference. The Prof. pulls up in a rib and eyes the moody black beauties suspiciously. He knows they didn't appear on his order book. Hmm. Only Liam could pull a stroke like that. They both exchange good natured banter across the waves. One nil to "Lula Belle" – a portent of things to come?
Big fleet, big line, but as usual there are shenanigans at the favoured committee boat end. Loads of shouting and roaring and luffing and 360's. That's racing. Liam gets a perfect start. His usual tactic. Tuck right up just under a bigger faster competitor as you run down the line waiting to harden up for the gun. On the gun the bigger boat will pull away and leave you with space but more importantly clean air. "Wow" is as big and fast as they get so being on their transom crossing the line is perfect. The dash to Muglins and around into Killiney Bay is frenetic. They expect an hour of favourable ebb tide, an hour of slack before the tide turns against them. Choppy enough now off Muglins with a tightly bunched fleet but when tide goes against wind they expect to experience some extra discomfort. Some? Mother of Jesus but when off Bray and the tide starts flooding all is changed – changed utterly. A terrible beauty is born. The light is fading as the reality of the situation, now that the buzz of adrenaline has faded, actually dawns on them. All out on the rail, the Irish Sea does what it does when it does. The wind is definitely stronger than forecast – they're getting guts of 30 knots. Oh shit. This is not going to be pretty. And it certainly isn't.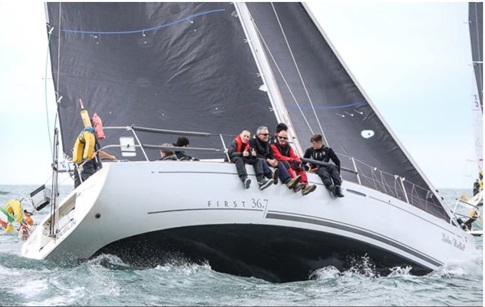 The mind is a fantastic thing. It has this innate ability to make one forget just how traumatic any hardship experienced genuinely was. It kind of dilutes the memory of all the bad stuff. A bit like women giving birth (allegedly). They go through untold agony to achieve the ultimate reward. The mind then cleanses itself of how brutally awful the experience was and hey ho, off they go and do it all over again? Madness. There is a comparison of sorts with offshore racing.
That makes it a struggle for him to remember timings and sequences of the events that followed. He remembers it was hard. Brutally hard. And getting harder by the hour. It was wet, bloody soaking wet, but thankfully not cold. Well yippee for that. He does remember the pounding. But this was pounding on a totally different scale. Sailing upwind hour after hour in darkness in a stormy, and it was now most definitely full on stormy, Irish Sea, arse numb from hanging out on the rail as "Lula Belle" pounded so hard into the short, sharp, choppy sea it made him worry for the safety of the boat. It was dangerous but, to be clear for the benefit of the SLAPS (sailing lovers and partners), they were never in danger. If that makes sense.
Oh but it was brutal. And unrelenting. Hour after hour after hour. Coming off a three hour watch was a relief but heading down below was a challenge in itself. The seasickness had arrived in the crew early enough on that first night. He reckoned the trick coming off watch was to head straight to a bunk, fully kitted up in soaking wet foulies and lifejacket, and try to sleep while dripping wet. Taking off your gear meant standing up for a couple of minutes down below. Not a great option. Removing soaking gear is tricky at the best of times but now? Not an option. Amazing how you can sleep in soaking wet gear – another useless life skill to add to his repertoire.
One, two, three crew members are now sea sick. He's only been sea sick once in 42 years of sailing. Couldn't strike him now, could it? On a trip notable for so many unique occurrences he shouldn't have been in the least bit surprised when the mal de mer claimed him as it's fourth victim. And how. Bloody hell. He succumbed and puked on and off for 24 hours. Nowhere to run, nowhere to hide.
The worst thing about his sea sickness is that it makes him feel stupid, inadequate and bloody awful as he spews every last drop of food and/or liquid left in his stomach. And when his stomach is finally empty it stops, yes? No it bloody doesn't. He continues dry retching - a nice little quirky variation. It also drains him of all energy, all fight, all enthusiasm and finally, and most detrimental, it makes him a weakness and a liability to the team.
Nobody wants to be a liability. Nobody wants to be the weakest link on any team. And here they are, shortly after dawn, about to round Tuskar, and four of them are already weak links. Where is the Stugeron anyways? For the record, by the end of the storm they had 6 out of a crew of 8 falling foul of sea sickness. That puts some perspective on the truly awful conditions the fleet were experiencing.
Just when they think things are not looking great for them they hear "Sgrech" issuing a Pan Pan over the VHF. Perspective check all around. "Sgrech" are taking in water due to a delamination of a water discharge pipe from the hull. That's how bad the pounding was. Stephen Tudor was the model Skipper over the VHF – cool, calm, collected. The coastguard send out the RNLI and Rescue 117 to stand by them as they limped into Rosslare and retirement. Nothing but the best for Mr. Chairman, the unflappable Peter Ryan. Because he's worth it.
A non-sick crew member gets on his phone and checks the usual - Twitter, Facebook and Afloat. Holy moly but it turns out the fleet has been decimated with retirals all over the place. In a perverse sort of way they get a lift out of this. While they have a sick crew, structurally they are fine, in a great position fleet wise, sailing well and now in with shot at this thing. They perk up, get back to racing and plod on through this unrelenting Jaysus storm – on the nose still.
It appears never ending. The mind plays tricks with him. He is bargaining (again) in little 3 hours timeframes. Mad stuff goes through his head. This is the hardest race he has ever done? Agreed. He should really pack in the really long distance races? Agreed. He reckons he has become too old for this hardship? Definitely agreed. Ok, he thinks, he's agreed to all these concessions, can the pain and the soaking and the puking give in, in a sort of trade off for these admissions? Eh, no.
He tries to sing to himself in his little sick and tired mind to pass the time. Can't remember the words to some of the songs. What he does randomly remember is poetry. Romantic war poets from the first World War. "If I should die, think only this of me" – Rupert Brooke. Bloody hell – is he hallucinating? Is he dying? Wilfred Owens classic "Dulce et Decorum Est". He hasn't studied these since O Levels in school nearly 40 years ago and now they come to mind as clear as day. He's definitely delirious. "Dulce et decorum est pro patria mori" roughly translates to "it is sweet and fitting to die for one's country." How apt – he feels like he is dying for ISORA out off the Waterford coast. A homecoming of sorts for this Deise boy.
More news filters through that Thursday. Many more retirals, boats cutting and running due to sickness, lack of progress or just plain beaten up. They cannot be blamed – this is hardcore awful. Jedi transfers an injured crew member to the Dunmore East RNLI. This storm is wreaking havoc. This race is gaining notoriety. As the day passes the wind finally eases somewhat but the sea is unrelenting. Hot food is not an option as there is no way anyone is going below to risk cooking in that sea state. They struggle on, keeping a good high position in the fleet until their own personal moment of crisis arrives. The engine won't start which means they will shortly lose all power. It early evening off Mine Head and they are looking at no power, no chart plotter, no instruments, no nav lights, no AIS, no VHF - no hope. Is it all over?
The skipper discusses retiring. For Liam that's like discussing hara kiri. He's been here before with Flah on the RBI but this is different. He has a sick crew, including his incredibly resilient 13 year old son Billy aboard. After some discussion it is agreed to phone Mick Horgan, shore crew chief bottle washer, for a different opinion. Wise move. Mick takes about 30 minutes to organise a plan. Sail through the night (blindish) and he will have a guy in a rib come out of the estuary in Kinsale to help them out. Mad plan – it works.
At 07.00 Friday, with the blessing of race officer Con Murphy, two men and a Jack Russel dog (clearly all watching too much TV) appear off their bow. The wonderful Steve Duffy from Kinsale marina boards "Lula Belle" with a battery pack and jump starts the engine. Game on again. With renewed vigour, lighter wind, calmer seas and a reinvigorated crew who have finally ditched the sea sickness, "Lula Belle" spends the rest of Friday in lighter tricky airs trying desperately to catch "Desert Star" in front whilst holding off "Cavatina" behind. "Cavatina" - always "Cavatina". Like a flu that you just can't shake off. Always there on the long offshores, always in the mix, just always. Never discount "Cavatina" – those cute Cork oldies are legends.
Now, with the storm passed, warm food on the stove, the sun shining and actual enjoyment being had, they begin to have some craic whilst their minds begin the slow erasure of the horror of the previous two days. Just to top it off they have a beautiful A2 reach up the estuary and into a sun drenched glorious Dingle 62 hours after they left a gusty uncomfortable East Coast. They are home.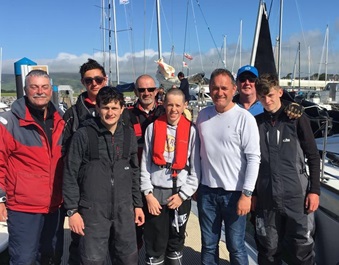 Yes, in offshore finishing is winning. Yes, anyone who finishes this race deserves a prize. Yes, they are one of only 17 finishers out of a fleet of 42. Yes they are shattered (Liam went 3 days without sleep), bruised and battered. Yes, they are questioning their sanity but by God are they proud of not giving up, of dogging it out and seeing a horrendous early race through to a glorious end. All finishers, all 17 crews, are heroes, deserving of total respect. This was as tough a race as you could get. RORC accreditation – a formality methinks.
The "Lula Belle" crew was Skipper Liam Coyne (MacGyver - no sleep for 3 days), first mate Billy the Kid Coyne (13 years old), Martin Freyne & Damian Quinn (the wise old sages), Simon Byrne (scribe), and the sailing instructor kids who disproved GB Shaw's saying of "one who can, does: one who can't, teaches" Kevin Brazel (23 years), Tadhg O Braonain (17 years) and Cillian Isdell (17 years). Hardy men.
The Aftermath:
Why? Because we can. There is no other explanation. But what makes ISORA special is that it's a family – scattered across a couple of countries, counties, clubs, but still a family. We don't always get to meet up too often due to the logistics of differing finishing times and the need for repatriation to home clubs, sometimes immediately on finishing. But not last weekend in Dingle. It was a great night in the Dingle Skellig Hotel where 15 out of the 17 crews that had finished so far were able to meet up and have a super night of drink, food, gossip – each having their own story of their own race from hell.
We shared a table with Derek and Conor Dillon from "Big Deal." Been competing against them for years but never spoken. Like long lost cousins meeting up for the first time. Lovely people from Shanagolden in County Limerick who sail out of Foynes. They probably thought we were a bit mad – we are. But the social aspect to ISORA and indeed the D2D is as important as the racing. Our table gave the father and son a standing ovation when they went up to receive their prize for winning the two handed race. Suzanne, wife and mother, was beaming with pride as Derek gave a truly honest and somewhat emotional acceptance speech about how special it is to not only win, but to win with your son – lovely moment.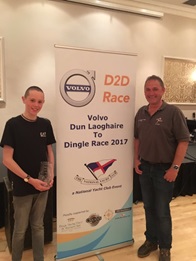 And there were lovely moments at each and every table. The crew of "Mojito", honourable runners up, all drinking rounds of Mojitos – as you do. The Shanahan family, nay Clan (how many Shanahan's exactly are there?) having a family reunion. Great to see Liam Junior back in the ISORA fold looking healthy and so proud of his kids. Lovely kids too - a credit to Ruth and himself.
The lunatics from the two Mini 6.5's sharing a table with the other lunatic Ronan O Siochru from "IOS Desert Star" who had an incredible result for a sailing school crewed boat – those nutters were having some craic that night.
The cute Cork Hoors from "Cavatina" – quiet men. Beware the quiet man. Ian Hickey beaming silently with pride as they swooped to win Racing 2 and finish 5th overall. Will those oldies ever retire?
And finally, the winning owner of "Rockabill VI" Paul O Higgins giving a memorable and both honest and magnanimous victory speech that ended with either tears or a frog in his throat – who knows? Good on you Paulie.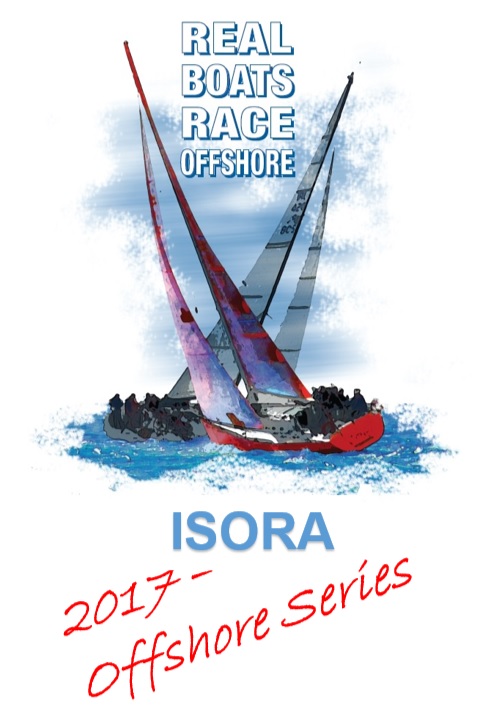 So that's why we do this madness. Because we can. Because it's there. And because the stories and craic in the bar afterwards, just like most sports, are as much a part of it as the competition. May it ever be thus.
Go offshore – real boats go offshore! And sometimes suffer accordingly.
Fogra – Charlene Howard, two handed in the salubrious surroundings of the 45 foot "AJ Wanderlust" wondered what all the fuss was about. She admitted their only problem was trying to retrieve the Lasagne from the oven. Ah, here.
Fogra Eile – the sight of our shore crew member Steve Finn tumbling down the nightclub stairs like a ten pin bowling ball, scattering all and sundry aside like skittles, is one nobody should have to endure. Oh wait, I forgot, what goes on tour .......
---