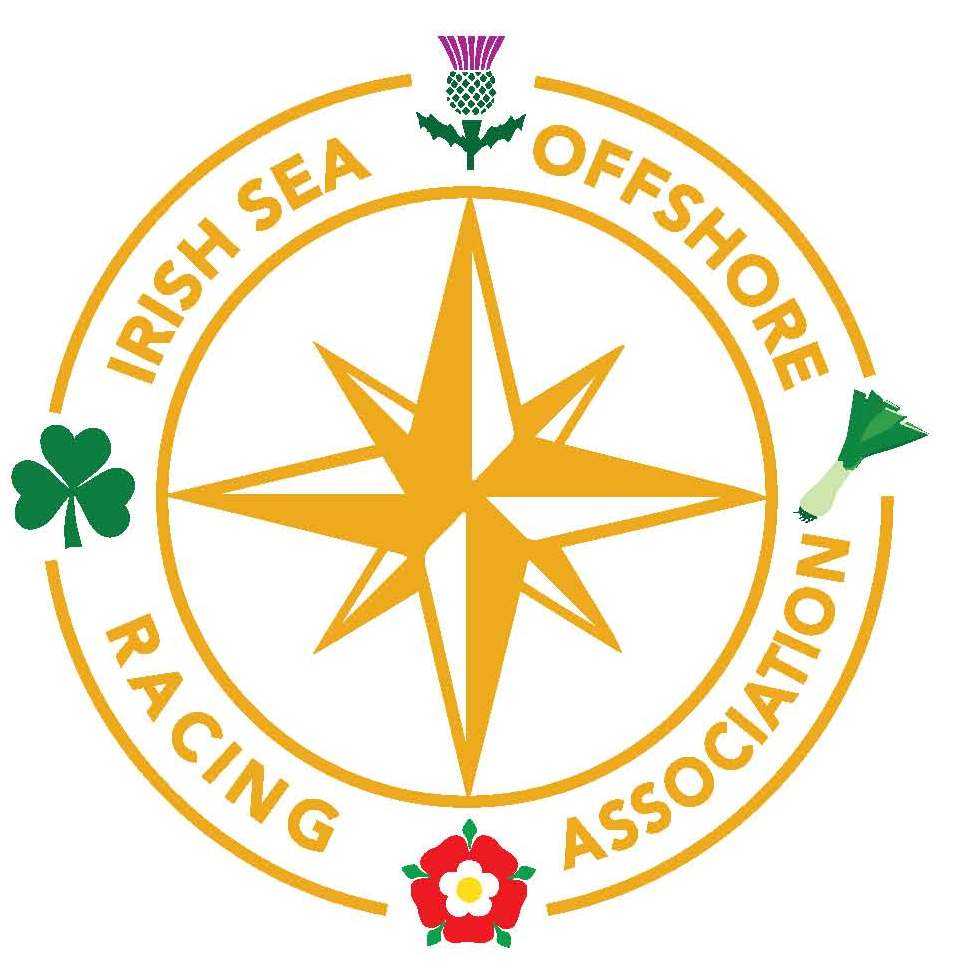 ISORA Race 14 Pwllheli to Dun Laoghaire
"Thank you for the days,
Those endless days, those sacred days you gave me.
I'm thinking of the days,
I won't forget a single day, believe me.
Days I'll remember all my life,
Days when you can't see wrong from right.
You took my life,
But then I knew that very soon you'd leave me,
But it's all right,
Now I'm not frightened of this world, believe me."
Ray Davies and the Kinks. A classic. Also covered with aplomb by the late Kirsty Mc Coll. The kids (anyone under 40) will have to Google it. Trust me here kids - great song, great melody, great lyrics about saying farewell to someone you love. It totally sums up the feeling at the conclusion of yet another nail biting, hair raising, tough as bejaysus ISORA season. Thank you for the days indeed.
Last Saturday's ISORA finale mirrored the corresponding race of the previous season. It was to be season defining, a Championship on the line and there was an awful forecast which actually prevented many of the fleet from participating – same as last year so. You know it's going to be full on when a number of the fleet take a look at the forecast and, despite being ISORA stalwarts and used to more or less anything the Irish Sea can throw at them, decide it is more prudent to stay at home. A couple of competitors even left Dun Laoghaire for the delivery over to Wales early Friday morning and were met with such poor conditions, on the nose South Easterly big blow with a big sloppy sea to match, that soon after reaching the Kish they called it a day and returned home. To be fair, I don't really blame them. It was as challenging a delivery as ever experienced and the prospects for Saturday's race weren't looking much better. Two big depressions in close proximity forecast to rapidly scuttle across the Irish Sea on Saturday didn't inspire enthusiasm. Hats off though to those that did make it across and particularly ISORA newcomer David Simpson's Albireo who endured an epic 18 hour plus delivery to ensure she made the start line and so continued her impressive Silver Fleet challenge in her maiden season. Hardcore, men - respect.
With four local Pwllheli boats amongst the uncharacteristically tiny fleet of nine who would start the next morning, with Albireo still the wrong side of Bardsey and with the Skerries Mafia on Mojito leading the charge as they bigged it up down the town (not great preparation for an important ISORA lads – no doubt both the hangover and the challenging race conditions will "ground" you tomorrow!) it was a lonely and somewhat subdued small gathering in Hafan Pwllheli SC on the Friday evening. No matter – the select few in attendance were witness to the one of the most embarrassing, most cringe worthy and most mortifying situations any young lad could ever find himself in.
What goes on tour, yada yada, means the intricate details must remain untold but here is a good cleanish and heavily edited summary. An ISORA young virgin (and one hopes for his continued safety that is the case in the true meaning of the word!) was quietly sipping his pint minding his own business amongst the intimate gathering when an oldie ISORA veteran who quite bizarrely was actually crewing the same boat as the kid and had been biding his time for the most opportune moment to go in for the kill, right out of left field challenged the young buck on his recent female conquests - as one does with the young lads. The oldie, getting nothing but mumbles from the kid in reply, then proceeded to announce that rumour had it that said young ISORA virgins most recent female conquest was, unfortunately for him, said stalwarts daughter and said stalwart loved his daughter dearly, she was the apple of her Daddy's eye and Daddy was mightily pissed off. Whoa - shot's fired!
Absolute silence ensued. The chattering barmaids froze mid pint pulling. The ISORA Chairman's mouth fell open so far it landed in his lap with an audible thud. Another observer actually spewed/coughed his pint across the table. Still no sound, not a word, while all eyes turned on the young buck. He turned fifty shades of puce as he squirmed in his chair trying desperately to come up with an exit strategy. His mouth rapidly opened and closed continuously but no sound emitted. Old stalwart gave young buck the thousand yard stare as he glared at him over the top of his spectacles without uttering a word. The tension was intense – nobody knew what to do or say. It was priceless, like that scene out of Martin Scorsese's classic gangster movie "Goodfella's" where Tommy De Vito has Henry Hill by the short and curlies over dinner in The Bamboo Lounge – "funny how?". Trust me, this scene was anything but funny – it was classic - you had to be there.
Long story short? Surprisingly the kid lived. And the old veteran slinked off into the wild, unforgiving Welsh night, mumbling bitterly to himself, wondering where it all went wrong, when exactly he stopped having control over the intricate sub plots of his once controlled life……
And so back to the sailing. Consider this. La Giro d'Italia, Le Tour de France, La Vuelta de Espana. Hardcore Grand Tour cycling. A team sport in the truest meaning of the word. Perhaps twenty teams participating. Ten members on a team all working for the team leader. Each Grand Tour lasts three weeks with up to 18 daily stages. To win a stage of any Grand Tour is immense – career defining – a serious notch on your sporting CV. To win the tour itself, on general classification, is enough to retire on. It happens to so few. Indeed only a tiny number of teams participating in a Grand Tour harbor genuine ambition of realistically winning the whole thing. To most the thought of winning a daily stage is enough to encourage participation and perseverance. So most on the team know they have little or no chance of personal glory but sacrifice their own ambition and leave everything they have out on the grueling daily courses in the hope of placing their team leader on the podium after three savage weeks, or perhaps being fortunate enough to sneak a daily stage win. Long distance, energy sapping, debilitatingly sadistic, pure team sport. The analogy? Offshore racing anyone? ISORA?
A fourteen race series. A core of about twenty regular starters. Average crew per boat of eight. All crew working for the team, to ensure team victory. Yet only the Skipper (team leader) and the boat (team sponsor) gain the kudos and get venerated in dispatches. Anyone ever hear of the winning trimmer, the winning tactician or navigator on an ISORA Wolf's Head Champion? No, and yet those anonymous crew members expect nothing less, seek no publicity or adulation but give all they have in a team effort to get the team on the podium. The bowman on Liam Shanhan's Ruth, the nav guy on Stephen Tudor's Sgrech, the grinders on Matt Davis' Raging Bull? Nope - no public glory. But no less effort, no less commitment nor dedication to bringing the boat home, the team home. The Skipper knows he can't do it without the crew – that's enough for them. A team is only as strong as it's weakest member - ergo the lowly grinder, the trimmer, the bowman are each as important to success as the much lauded winning Skipper. Enough already.
We have a stunning day on the water. A great race, albeit only nine of us. A beat to the Tudwals. Another to Bardsey. Spectacular overfalls in loads of wind. We all make it through the gate before the tide turns. A fetch across the Irish Sea. Reef in, reef out – ad nauseam. Champagne sailing conditions - as if the weather Gods know it's the last of the season. Jackknife storms home for line honours. Conor Fogerty sails a blinder on Bam to pip the three J109's. Poor Mojito, after a truly epic offshore season, discovers the little known Leac Buidhe rock in Dalkey sound and suffers both keel and rudder damage as well as some injured crew members. Beware the Skerries Mafia Peter & Vicky – they seem to attract the underwater stuff! Yahtzee, despite slamming to a halt off Greystones when finding a wind hole (story of our season) does enough to fend off the rapidly approaching Albireo and wins Class 2 and Silver Fleet on the day– ye Gods! Not enough to fend them off in the series though so our congratulations to Albireo on a great first season offshore by winning both Class 2 and Silver Fleet. Oh and it only transpires that Yahtzee won the Royal Alfred Sliver Fleet too despite my previous rant on being beaten by one measly second in the Greystones race. Go figure. Tuxedo time Skipper.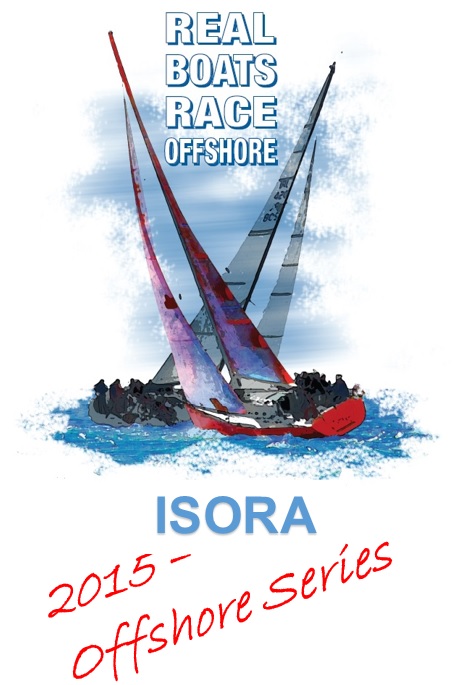 And so it is – the family Shanahan's Ruth is ISORA champion for the second year running after last Saturdays big Kahuna. A race that to be fair kind of summed up the 2015 season. With only a couple of exceptions it will go down as the season of the big blows. Full on, hard as hard can be, 30 knot winds the norm as the fleet battled up, down, over and back across the Irish Sea in a most inhospitable excuse for an Irish summer. Delighted for Liam and his family. He has a vibe going on that boat that most of us must envy. A gentleman too who exudes humility. There's a thin line between confidence and arrogance – it's called humility. Confidence smiles – arrogance smirks. No smirking with the Shanahan clan. So good luck to them as they are crowned ISORA Champions for the second year running. Nice guys don't always finish second.
Go Offshore – Real Boats Race Offshore!
Fogra – I'm hearing of five new competitors joining the ISORA family next season. A J109 from the RIYC, Grant & Aubrey have bought a Sigma 400, Kuba (rumour has it) is also buying a J109 and Greystones SC expect to have two new additions to the fleet too. Great news.
Fogra Eile – Some have questioned the veracity of some of the tales in this blog over the season. I was trained on the premise of "never let the truth get in the way of a good story." Just saying.