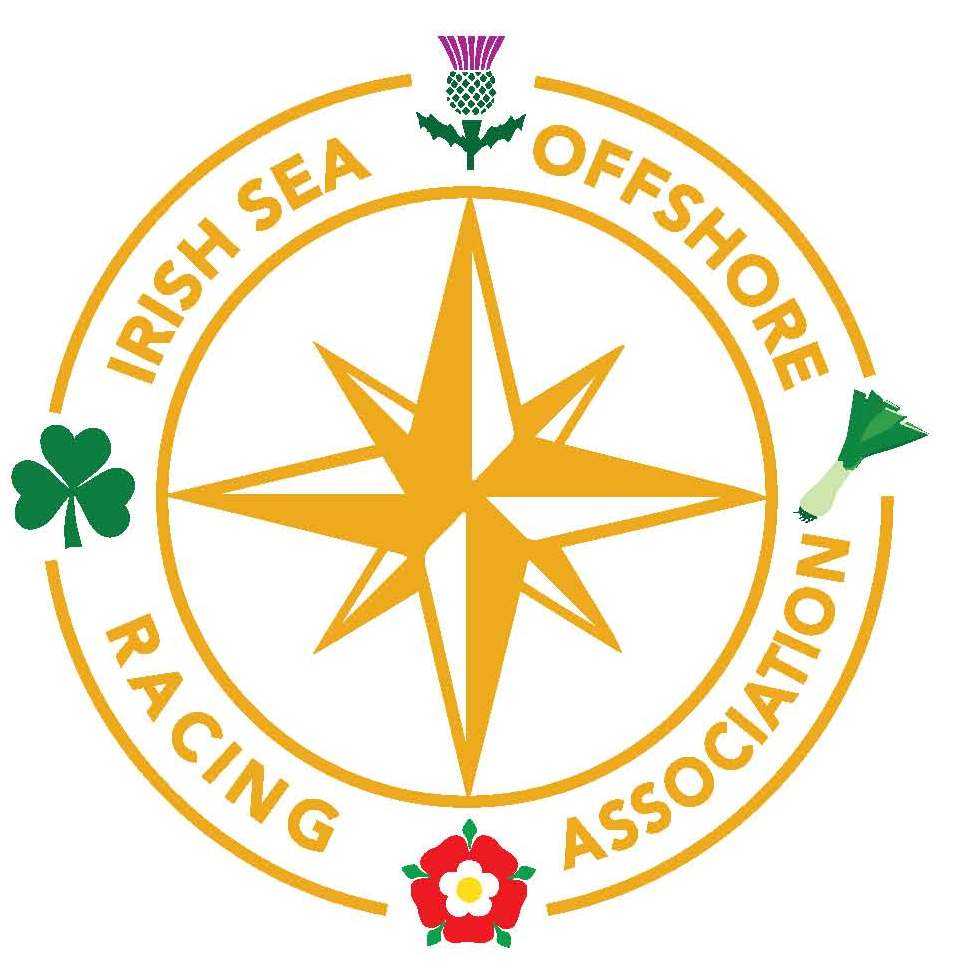 ISORA Race 12 Dun Laoghaire to Greystones
"If you build it, he will come." Field of Dreams is a 1980's classic movie based on building a Baseball diamond in a field in Iowa, the back arse end of nowhere. So the guy built it and the other guy did come. Whilst Greystones in beautiful Wicklow, the garden of Ireland, is not quite the middle of nowhere, the new harbour and marina is proof of that famous quote – build it and THEY will come. And they certainly did. Up to 140 boats between ISORA and Regatta entries over the weekend, 500 sailors, loads of wind and no wind, good food, buckets of drink, many parties on boats that Saturday night, all the stops pulled out by both Greystones Sailing Club and it's volunteer members as well as Greystones Harbour "Deep Water" Marina all led to the third annual "Taste of Greystones Regatta" establishing itself as the third largest gathering of sailors in Ireland. The goodwill evident amongst all competitors as well as the genuinely warm hospitable welcome provided by this small but homely club makes it a wonderful late season addition to the Irish sailing calendar, as well as a novel new port for the also revived and growing ISORA fleet. With the momentum it is gaining along with the much improved facilities which will be available with the completion of an impressive brand spanking new clubhouse for next seasons edition, this event is only going to get bigger and better. And do you know what? Good for them. They deserve it.
On a little side note, in conjunction with Peter Ryan, I had made contact with Greystones SC where my kids have all done their 3 week ISA training courses over the years with a view to attempting to place one club youth member on each competing ISORA boat to try and introduce the next generation of ISORA sailors whilst also adding a bit of local interest. In fairness to Gerry Cannon and Daragh Cafferky in Greystones SC they gave it their best shot at trying to set it up but ultimately it did not happen (this time) as the club was literally all hands on deck in terms of members volunteering to run the bar, OOD's, rescue boats, food etc.. No matter, it was a good idea which may come to fruition in future years but what did come out of our discussions is the probability of two Greystones keelboats competing in ISORA next season – great news in terms of us trying to grow our fleet and spread our wings to more clubs.
With only two races left in the ISORA calendar, Saturdays 35 mile race to Greystones via North Burford, Wicklow Outfall and Moulditch was more a warmer upper for the seasons grand finale, championship deciding, Pwlhelli to Dun Laoghaire race in a fortnights time. It also served as the final of 4 races in the Royal Alfred Coastal Series, a series run in conjunction with and within the ISORA series. With 20 starters under light airs and a forecast of steady 15 knot South Westerlies for most of the day, we on Yahtzee were focusing very much on our battle with Windshift for the Royal Alfred Silver Fleet title. We were standing 3 points ahead of Winshift so it appeared all we had to do was finish ahead of them today and victory would be ours. No problem to us. Let's race:
Having rounded Burford towards the rear of the fleet, we actually gain quite an advantage. The leaders who have headed inshore suddenly appear to "stand up" and stop and those just ahead of us and more east have sailed into a big hole and also stopped dead. Excellent. Spotting both of these we manage to steer a course straight between their tracks and whilst we don't get close to catching the big boys up front we do make up a number of places and maintain our momentum until the wind increases as forecast and the whole fleet get going again. Dark clouds indicate big squalls which see the wind increase under some of these squalls up to 35 knots – interesting when you are on a near dead run from Wicklow up to Moulditch. No forestay wraps or blow outs today for us though. Fully crewed and in control we are flying along at a steady 10 knots until the squalls pass and the wind starts to ease right back for the last short spinnaker reach into the finish off Greystones.
Much is often made of the phrase "local knowledge" but I may have finally added some value to our team as others all around us search in vain for the finish line. Confidently, or smartarsedly, as a Greystones resident (just the 18 years so still a blow in!) I had studied assiduously the Google Maps image of the finish line on the SI's the previous night. So as others head for ghost marks off the south beach and non-existent finish lines, we make up more ground by taking a more northerly course to the real line just off the cove. The trouble though is twofold. Firstly the wind is dying at an alarming rate and secondly Windshift, who was behind us all race, is now gaining an advantage as a lighter boat and storming up on our transom (bloody hell, where did they come from) as we dutifully sit down in the water and grind to a halt with barely 10 metres to the line. Oh sweet Jesus, can you believe this? With an ebb tide offering us no help all we can do is watch and pray in vain that the puff they have will either be shared with us or die out before they pass us. Eh, no. They proceed to ghost past us while we have no steerage to even be able to luff them up. They cross the line, about 40 seconds we reckon, ahead of us. Heartbreak yet again for Yahtzee although they do give us a miniscule amount of time on handicap so all may not be lost.
But oh wait for it – it gets better. We are all enjoying the café mocha vodka Valium lattes in the clubhouse afterwards but sweating like sinners in a confessional when a search on the website announces the results to us. Consider this – we have won nothing this season, not even an argument. Shag all. So this Royal Alfred Silver Fleet title is us drinking in the last chance saloon for 2015. We scroll down through the results. 12th on the water is good and respectable. Beaten on corrected time by Albireo and Polished Manx is as expected as they both have a much better rating. Where is Windshift? Oh Jesus wept – are you kidding me here? After six and a half hours on the water, 23,497 seconds to be exact, we choke on our drinks. You know where this is going folks don't you? Yep the bould Windshift, ghosting past us as we are parked short of the line, finishes on corrected time one second, ONE BLOODY SECOND, ahead of us and wrenches the Royal Alfred Silver Fleet title from our grasp. Are you kidding me? One is not amused. In fact one is right royally pissed off to be honest. The analysis starts. Do you have any idea how many instances of where you lose ONE SECOND over six and a half hours arise? Christ by the time we finish the post mortem, with all the time we reckon we could have picked up, we probably would have beaten Lee Overlay Partners for line honours!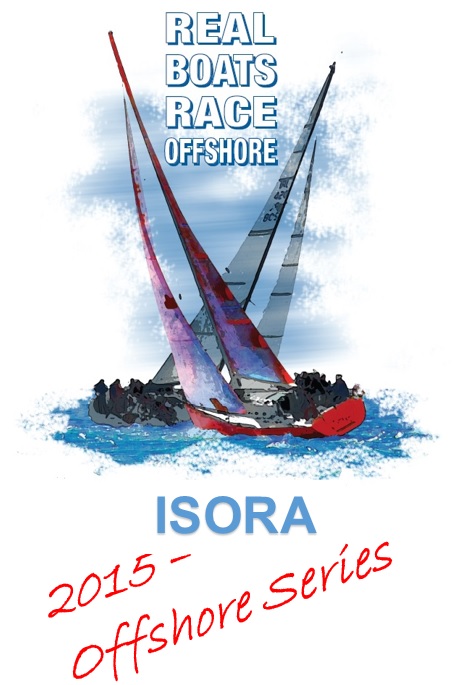 For recovery I head to Mrs. Robinsons on Church Road and only after a couple of their locally famous Mojitos is all right with the world again. I can now appreciate that we have had yet another fantastic ISORA race and begin thinking of Pwlheli. That's the thing with ISORA. It's a drug. It's like heroin – once you start you just can't stop. Roll on two weeks time.
Go Offshore - Real Boats Race Offshore!
Fogra – on Saturday we missed our friends who had recently finished the Fastnet and upheld the fantastic tradition of ISORA boats representing all that is good in our family. Well done Mojito, Wakey Wakey, Desert Star and Polished Manx. Notable mention to Peter & Vicky on Mojito who finished 16th overall and 11th in class. Also the new and very under reported crew on ISORA newcomers Wakey Wakey who on their maiden Fastnet finished 71st on the water. Respect lads. Oh and by the way, Shane Fenn on Wakey Wakey uploads to You Tube videos of most of their ISORA exploits this season – check them out. I don't know any of this crew from Adam but I'll tell you what – these lads appear to be nutters and are having all the craic!