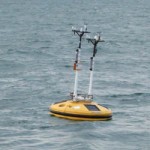 The weather forecast is very promising for a great race to the M2 and back. Winds and tides are right for this course. This will be confirmed finally at the briefing on Saturday morning.
The fleet size is also looking very positive. I would appreciate it if could advise me if you are on the entry list but not intending doing the race. It makes the starters and finishers work easier. Also if you are not on the list but could be tempted out, please contact me.
I have included details of the M2 buoy for those who have not been out there. It is a very small and low lying buoy. I have been assured by the Marine Institute that it is in place!!
I hope most of you will drop into the NYC after the race for the usual "de-briefing" and results.
Race 8 entries (pdf)
Race 8- M2 Info, 2012 ISORA Sailing Instructions Update (pdf)