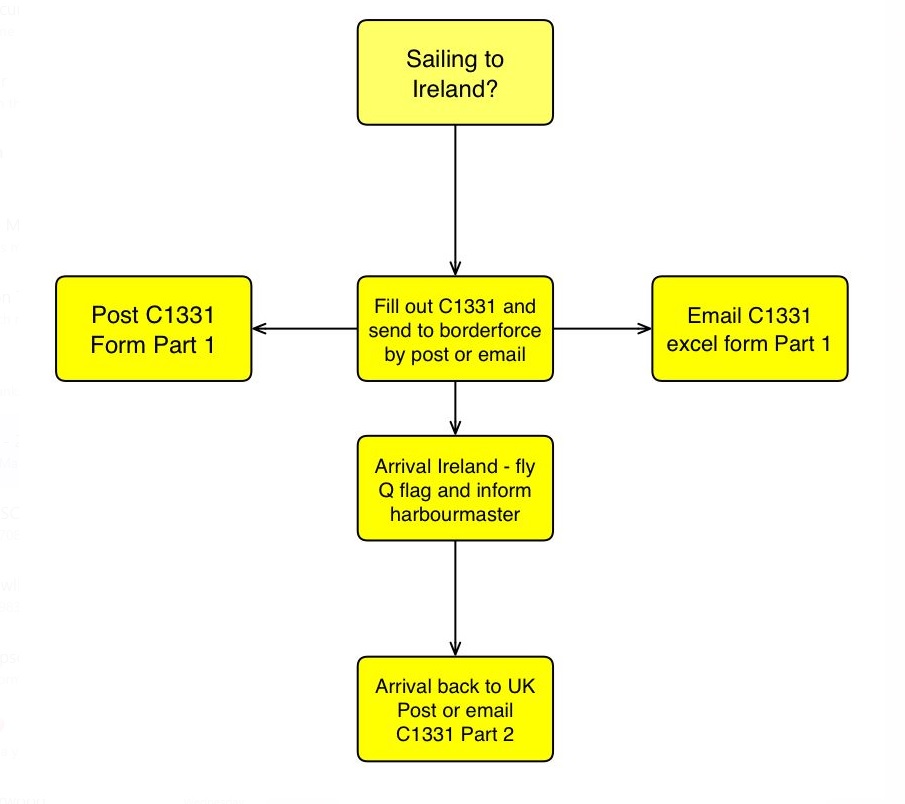 Please find below some details regarding border force requirements for racing to and from Ireland.
The major change from last year is the ability to submit the C1331 form via excel spreadsheet and email - please see the link below to the website with both the paper form and excel link.
Please also phone the 'yacht line' number 0300 123 2012 on arrival back into the UK. This is in addition to the C1331 part 2
The flow chart indicates the process.
https://www.gov.uk/government/publications/sailing-a-leisure-craft-to-and-from-the-uk