ISORA Race 8 - Lighthouse Race in Dublin Bay
by Mark Thompson on 11 Jul
6-9 July 2017
ISORA Race 8 - Lighthouse Race in Dublin Bay (main course) © YB Tracking
Race 8 is the "Lighthouse Race" a coastal race that takes the fleet close to many of the lighthouses in Dublin Bay, such as Kish, Rockabill and Baily. This year the race also formed part of the Volvo Dun Laoghaire regatta (offshore class) and the Jack Ryan Whisky sponsored Royal Dee "coastal series" This ensured a large entry of 32 boats, the biggest fleet at VDLR, and included the 2015 VDLR top boat George Sisk's "Wow" and ISORA leading contender Peter Dunlop and Vicky Cox J109 "Mojito".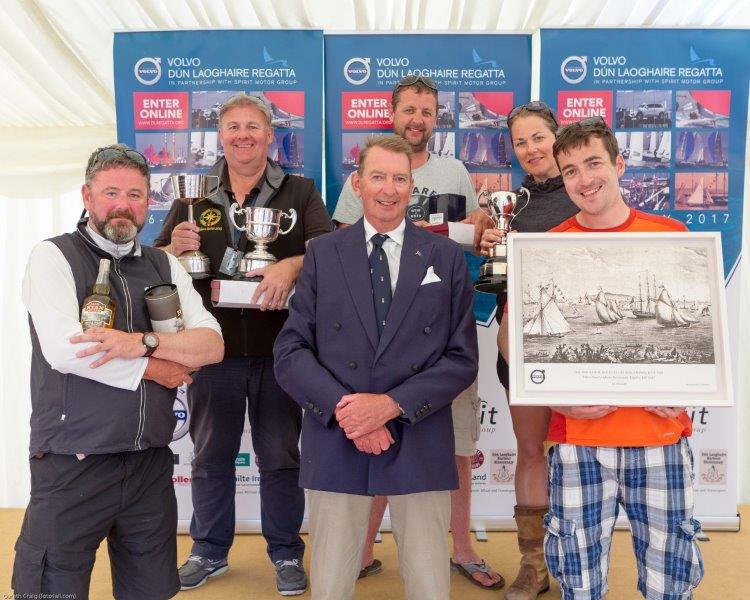 Congratulations to Flashback the winner of the RDYC Jack Ryan Whiskey Offshore Championship 2017.
The Championship also incorporated the Lighthouse Race Sponsored by Adrian Lee & Partners which was won by Aurelia - Chris & Patanne Power Smith.
Aurelia is now 3rd Overall and chasing Jedi (2nd) and Pwllheli Sailing Club's Mojito who have established a comanding lead of the Overall table.
The RDYC event report by Mark Thompson is available here