Race 3 CI2 - 23rd April 2022 (CI = Coastal Ireland)
This race is the 3rd Race in the Musto ISORA 2022 series and also the 2nd race of the ISORA "Viking Marine Coastal Series" So many races within the same race!
---
Amendment to SSIs - 09.30hrs Friday 29th April 2022
14.1 is deleted and replaced with the following:
'This race may be shortened at the discretion of the Race Management Committee in the event that it is anticipated that 90% of the fleet will not be finished by 1700hrs
The new finish line will be a line due west of at Killiney Outfall Buoy coordinates - 53 14.898N 6 05.110W
The shortened course will be announced by text and may be by VHF 17 before the first boat reaches Bray.
---
The Supplemental Instructions are now published below :
---
Course – 30 miles approx.
Usual Dun Laoghaire start at Dun Laoghaire Outfall Buoy 53 18.404N 6 8.348W (as defined in the SSIs)
Muglins (S) 53 16.515N 6 4.550W
Moulditch Buoy (S) 53 8.425N 6 1.225W
Bray Outfall (S) 53 13.254N 6 4.485W
Killiney Outfall (S) 53 14.898N 6 05.110W
Muglins (P) 53 16.515N 6 4.550W
Usual Dun Laoghaire Finish between the pier heads. 53 18.145N 6 7.619W (as defined in the SSIs)

---
---
We recommend that anyone interested in this race should subscribe to the ISORA e-newsletters (priority racing) so that you will receive the latest racing information.
If you need help with anything whatsoever please reply to This email address is being protected from spambots. You need JavaScript enabled to view it.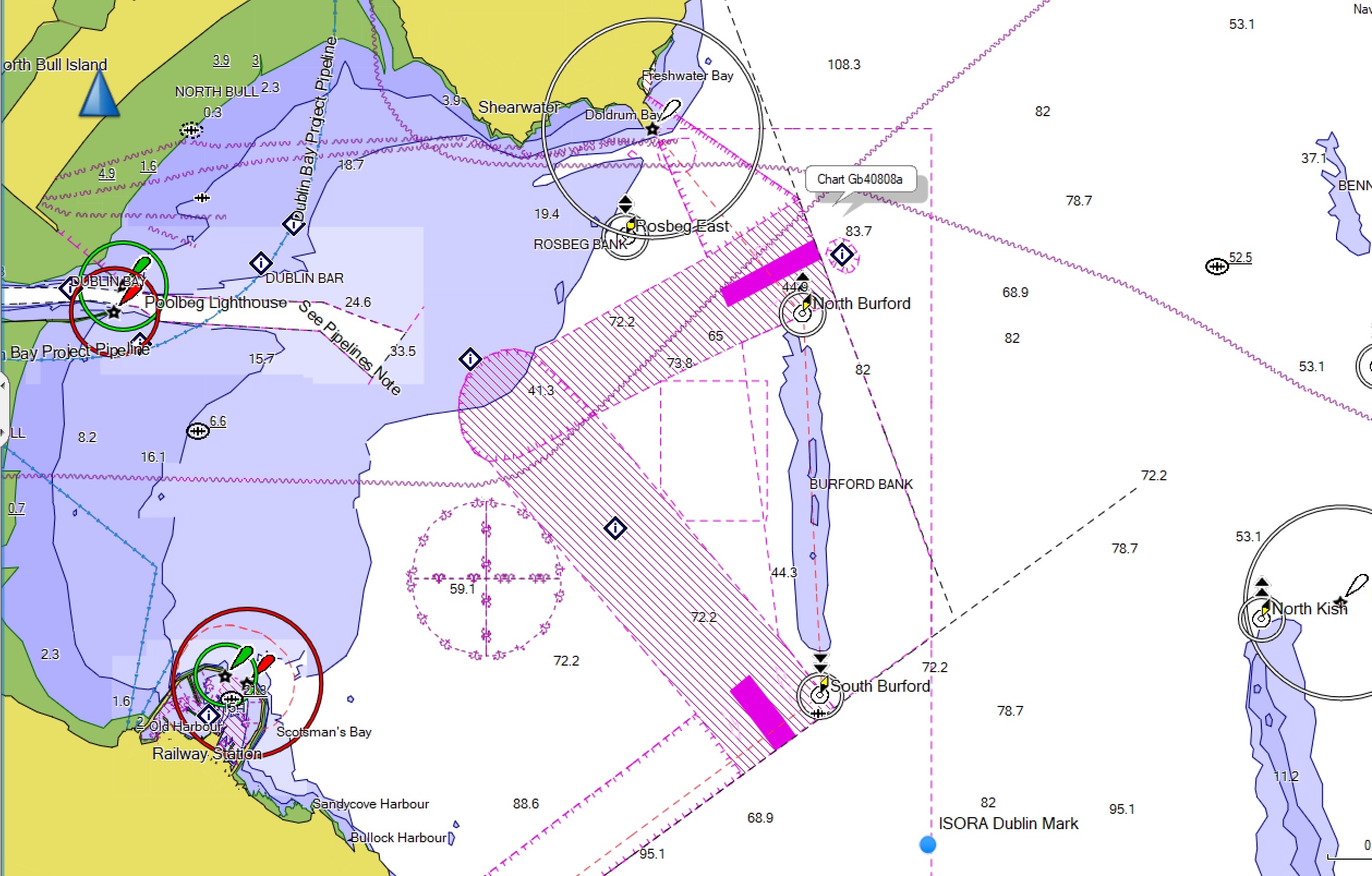 ---